Awesome Things to Do in Los Angeles with Kids
Over the years I have spent a lot of time in Los Angeles, as it was a frequent road trip from San Diego. I am thrilled to have the fabulous Karilyn from No Back Home sharing the best things to do in Los Angeles with kids. As a local, she knows all the best spots!
*Disclosure: This post may contain affiliate links, which means we may receive a commission if you click a link and purchase something that we have recommended. Please check out our disclosure policy for more details. Thank you for your support!
Things to Do with Kids in Los Angeles CA
Even though Los Angeles is a massive city spread from the ocean to the desert, with horrific traffic and well known smog, it remains a child's playground. With world famous amusement parks, spectacular zoos and miles of pristine beaches, there is something for everyone in this massive metropolis.
It's nearly impossible to cover everything on our Los Angeles bucket list, so we will ignore the obvious things like the Hollywood Walk of Fame, Universal Studios and Southern California's most famous amusement parks, rather focusing on things many visitors may not know so much about.
1. LACMA (and La Brea Tar Pits)
A visit to Southern California may not include time for museums, but there are a variety of excellent museums in this city, all with child friendly exhibits and activities. One of our favorites is the Los Angeles County Museum of Art (LACMA). The spaghetti string exhibit, gravity rock and the kids drawing room are all hits that can be explored without even buying a ticket.
For more of a look inside, kids (with one adult) get in free through their NextGen program. Don't miss the amazing Metropolis II exhibit that is an intense fast paced, frenetic modern city with miniature cars, freeways and train tracks.
The LACMA is also next door neighbors with the La Brea Tar Pits which is fantastic for children and adults. See, smell and even (by accident!) step in real tar pits that date back to the Ice Age!
2. Griffith Park & Observatory
Offering not just spectacular views over the City of Angels, Griffith Park Observatory provides a perfect day of family friendly activities. From the free exhibits inside the observatory on the solar system to the excellent shows at the planetarium to a multitude of beautiful hikes, Griffith Park has it all.
For families visiting Los Angeles with toddlers, hike the Fern Dell trail ending at a small playground, before heading over to Trails Cafe for lunch. For the more adventurous, head all the way up to the top to the observatory! Don't miss the earthquake room where you can jump around to set off the earthquake meter!
WANT TO SAVE MONEY IN LOS ANGELES? CLICK HERE FOR YOUR SIGHTSEEING PASS!
3. Soak up Downtown Los Angeles
With the recent revitalization of downtown Los Angeles, it has become a must see on many visitor's itineraries. From the amazingly entertaining Central Library, to world class modern art at the Broad, you can easily spend an entire day here.
Head to Grand Park for some playground time and a place to cool down in the family friendly fountain. Put your senses on overload at Grand Central Market with foods from around the world. Try the SkySlide, learn about Los Angeles history on Olvera Street, or take a quick ride on the the Angels Flight Funicular. For book lovers, check out The Last Bookstore – an amazing treasure trove of books!
4. Santa Monica Beach & Pier
Southern California is home to some of the state's most beautiful beaches. The difficulty lies in choosing which one to visit! For a classic Los Angeles beach experience, Santa Monica Beach and Pier must be on your to do list.
Offering long sandy beaches with gentle waves under the shadow of the pier loaded with amusement park rides and games, makes this a favorite with kids of all ages. There are several places to eat and an aquarium. It is within walking distance of many other great restaurants and activities in Santa Monica.
5. California Science Center
The California Science Center is a favorite with kids, especially since the arrival of the Endeavor space shuttle. Kids and adults alike are speechless when they see a real space shuttle in person looming high above. It's a must see at this museum.
However, there is even more here to keep your family busy for a day. A hands on museum packed with engaging exhibits ranging from earthquakes to tidal pools to desert landscapes. There is also a fabulous IMAX cinema and a high wire bike ride if you are adventurous! To top it off, the museum itself is free, making it perfect when you have overstretched your travel budget!
Where to Stay in Los Angeles with kids
We highly recommend staying in Santa Monica since it has easy access to the beach, restaurants, and pier. Our favorite hotels are: JW Marriott Santa Monica Le Merigot, Loews Santa Monica Beach Hotel, and Hilton Santa Monica Hotel and Suites. If you are looking for a vacation rental in Los Angeles, consider using PlumGuide or VRBO. Both have some awesome homes for families.
Check out this Los Angeles itinerary, Southern California weekend getaways, or even these unique things to do in Southern California if you need more ideas.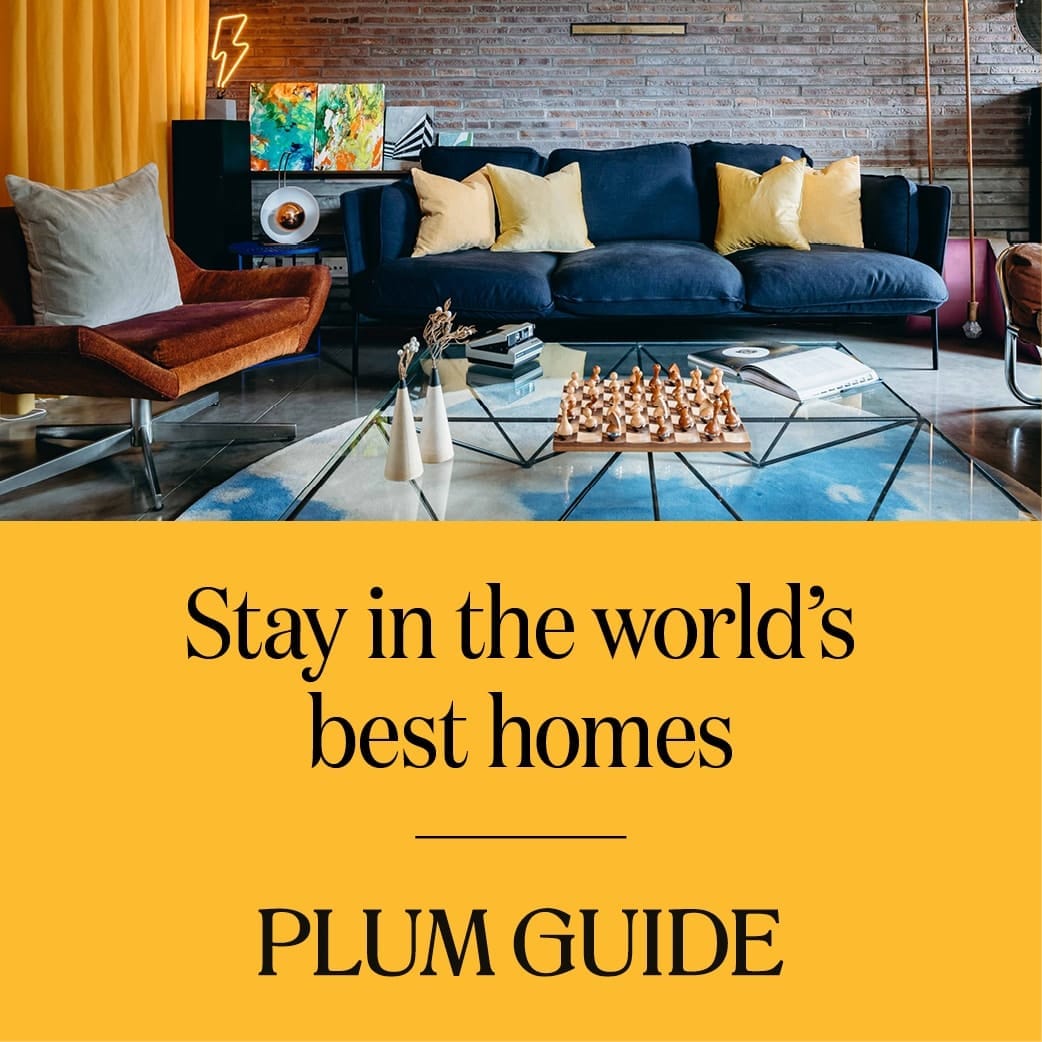 Karilyn, founder of No Back Home, writes about family adventures at home in Southern California and around the world. Karilyn and her family enjoy the outdoors, urban culture and seeking out the beauty wherever they find themselves. Visit her site to find more Los Angeles posts.